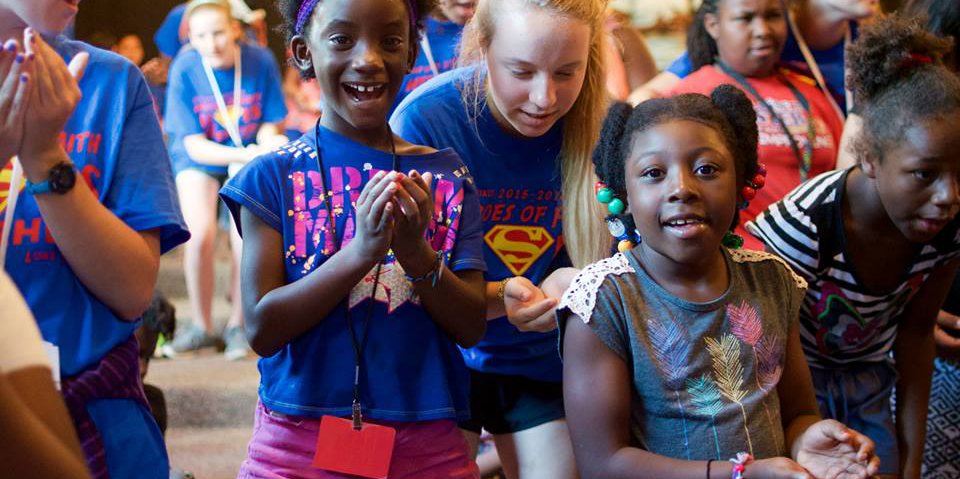 Camp Volunteers
Mission: Possible! Austin hosts 5 camps a year all being unique in nature. We believe in small ratios between kids and camp counselors. In order to effectively minister to our kids and families we need volunteers. We ask all of our volunteers to do three things: Listen, Learn, and Look. When we go serve we often want to be quick to speak. We encourage to be a listener. Listen to their stories, needs, and their story. Learn from them. Learn their hurts, hangups, and ways to encourage them. The last one is look for opportunities to share the Gospel. Share your story and look for teachable moments. A healthy relationship takes trust and time. Your time is limited and trust is earned. You can do it. Thank you for serving. Mission: Possible! Austin believes the best way to run our camps is a "Mission Trip" style, and it is our mission to raise the funds to sponsor kids to attend camp. As a volunteer we rely on you to help us accomplish this mission. We ask our volunteers to send out support letters to raise $375 to sponsor you and a child to camp. They can give online or write a check to Mission: Possible! Austin and the memo line write your name and Camp Nikos.
Listed below are different volunteer levels and job descriptions.
Spring and Summer Camp Nikos Volunteers
Camp Counselors (age 14+)
Camp Counselors are responsible for working one-on-one with a child, and is placed in a cabin group with other counselors and camp staff. Your mission for Camp Nikos is to build a Christ-centered relationship with your child, listen to them, and look for opportunities to share the love and hope of Christ. This camp is about relationships! You will be our primary volunteers in the trenches and it will change your life. 
Support Staff (age 18+)
There are a variety of "Support Staff" at Camp Nikos. Here are positions that exist to support the inner-workings of camp:
Cabin Leaders: Your primary role is to oversee a cabin of volunteers and campers. Your primary role is to encourage, equip, and lead your cabin throughout camp.
Kitchen Crew: Report to the Chef. Your mission is to cook, clean, and support camp through serving the kitchen crew.
Nurses: Camp Nikos always needs specialized positions like a nurse. You would report to our head nurse and work as a team to care for our camp well.
Lifeguards: We offer shifts at camp during activity times to lifeguard. This is a big need for Camp Nikos. As a lifeguard you are king/queen of the water.
Activity Leaders: We need fun, creative, and energetic activity leaders to bring the fun to camp! Your primary role will be to oversee activities, and make sure they are being run well and on time.
Photographers: We need skilled people to take pictures and video through out camp and put together a short slideshow for each day at camp and a master slideshow to share with camp.
Audio & Stage Crew: We need skilled volunteers to help with sound, video, and lights for Camp. This is a great way to serve practically even if you're not good with kids!
Camp Staff (Age 19+)
Camp Staff is made up of Mission Possible Staff, Church Leaders, and Camp Department Heads (Chef, Head Nurse, Seasoned leaders picked by Mission Possible Staff). To be Camp Staff you must apply, interview, and be approved by the Camp Director.
HEB Camp and Leadership Retreat Volunteers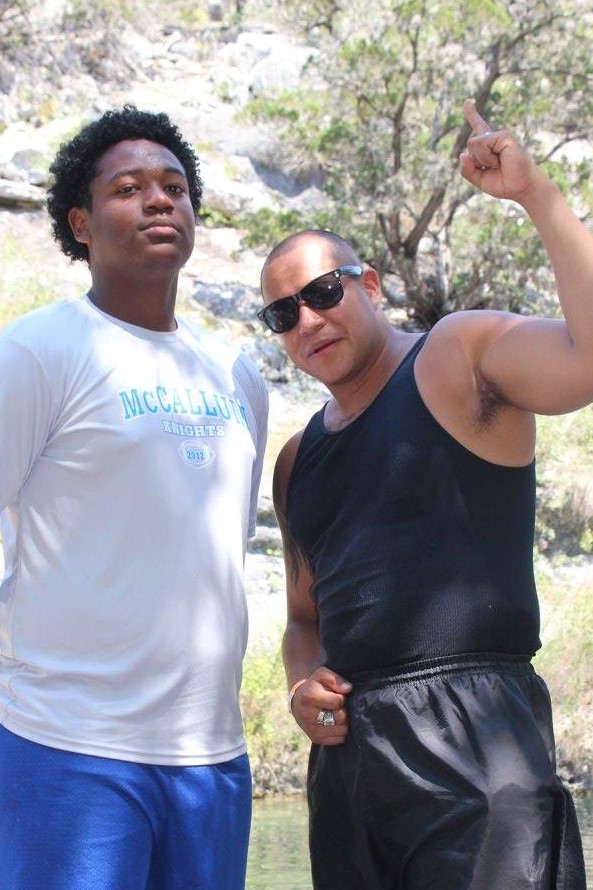 HEB Camp & Leadership Retreat Volunteers (age 19+)
HEB Camp and our Fall Leadership Retreat are small intentional camps for discipleship and leadership development. Our ratio in these retreats are ideally one-on-three to one-on-five depending on the amount of volunteers. We look for dedicated volunteers able to teach and lead teens in their faith. Each camp is run as a "family" style camp where we all cook, clean, and commune together. We ask volunteers to raise support of $125 to sponsor you and a child for camp.
Camp Volunteer's FAQ
Frequently Asked Questions Include: What do I need to bring? When do I bring my money and how do I pay? Can I bring my phone? What training do I need?
Support: Needs to be done online at www.mpaustin.org/mp-dev-site/give to Nikos Camping Ministry and YOUR name listed in the comments. If you are receiving checks they need to be made to Mission: Possible! Austin in the memo write Nikos-YOUR NAME. Bring the checks to camp. 
Medication: Any medication sent to camp HAS TO BE IN ITS ORIGINAL CONTAINER. This is a legal requirement and will be enforced. Medication is collected by the camp nurse and distributed at camp. All prescribed medication will be counted and verified by the camp nurse upon check-in.
Lost and Found: Mission: Possible! Austin is NOT responsible for lost items. If you lose an item at camp you can contact Mission: Possible! Austin staff to see if the items were brought back. If you drive to camp please lock your doors. 
Phones & Electronic Devices: Volunteers may use their phones at camp before and after kids arrive, during break times, and in special circumstances granted by MP Staff. Life is full of distractions, and because we are at camp we will collect phones and electronic devices. You WILL have access to it throughout the camp (Unless at HEB Camp-no cell reception). Parents can contact the Camp Dirctor Jon Rector at 512-553-9491.
Camp Locations: Mission: Possible! Austin hosts a variety of camps. Here are some of the following annual camps:
Spring and Summer Camp Nikos is held at Twin Oaks Ranch, 100 Marks Overlook, Buda, TX 78610. Office Phone: (512) 402-2252. http://www.twinoranch.com/
H-E-B Leadership Camp is held at the H.E. Butt Foundation at campsite "Windsong". H E B Camp Rd, Leakey, TX 78873. The Main office is located at 719 Earl Garrett St, Kerrville, TX 78028. Phone: (830) 315-9200. http://hebff.org/
Fall Youth Retreat is held at the Seaside Church Retreat Center 16534 San Luis Pass Rd, Galveston, TX. Phone: (409) 737-2605. http://seasideacademy.org/church/retreat-center/
Lice:  Lice is often times a issue in low-income communities. The reality is we will always have to battle this. We suggest people with long hair to wear it up. Please do not share hats, pillows, blankets, etc. We also recommend pretreat your hair if you get lice easy and/or bring teatree oil. We do screenings and treatments as needed, but if the lice is bad we will send people home from camp.
Training: Mission: Possible! Austin has some mandatory training for ALL camp volunteers and staff. We require all volunteers sign the volunteer liability & medical release form, complete MinistrySafe Sexual Abuse Awareness Training (https://ministrysafe.com/),  and sign our Statement of Faith and Unity. If you are 18+ you must undergo a background check. ALL of these will be given to you by MP Staff. Any questions please contact Jon Rector at Jon@mpaustin.org.
Common Packing List for Camps:
PLEASE PUT YOUR NAME IN/ON EVERYTHING
Your personal hygiene items and needs – If you wet the bed, bring pull-ups or extra bedding.
* Deodorant/lotion etc.
* Brush/comb
* Toothbrush/toothpaste
* Hat/sunscreen
* Closed toed shoes!
* Shorts, jeans, long pants, 6-7 pairs
* Shirts, 6-7 short sleeve and 1 long sleeve (if mosquitoes are bad)
* A jacket or sweatshirt for layering if it gets rainy.
* Swimsuit (summer camps & fall retreat)
*1 Towel for pool (Please use different towel for creek/pool and showers)
* 2 towels for showers
* Underwear
* Socks
* Pillow, a sleeping bag, sheets
* Bible (Let us know if you do not have your own Bible.)
* Bug spray
* Flashlight
NO KNIVES OR SHARP DEVICES, Firearms, Weapons, Drugs, Alcohol, Electronic Devices, pornography, ETC. These items, if brought to camp, will be collected and returned to the child at the time of drop off. If caught with these items, appropriate authorities, parents, etc. may be notified and your child will be sent home from camp.