Nikos Camping Ministry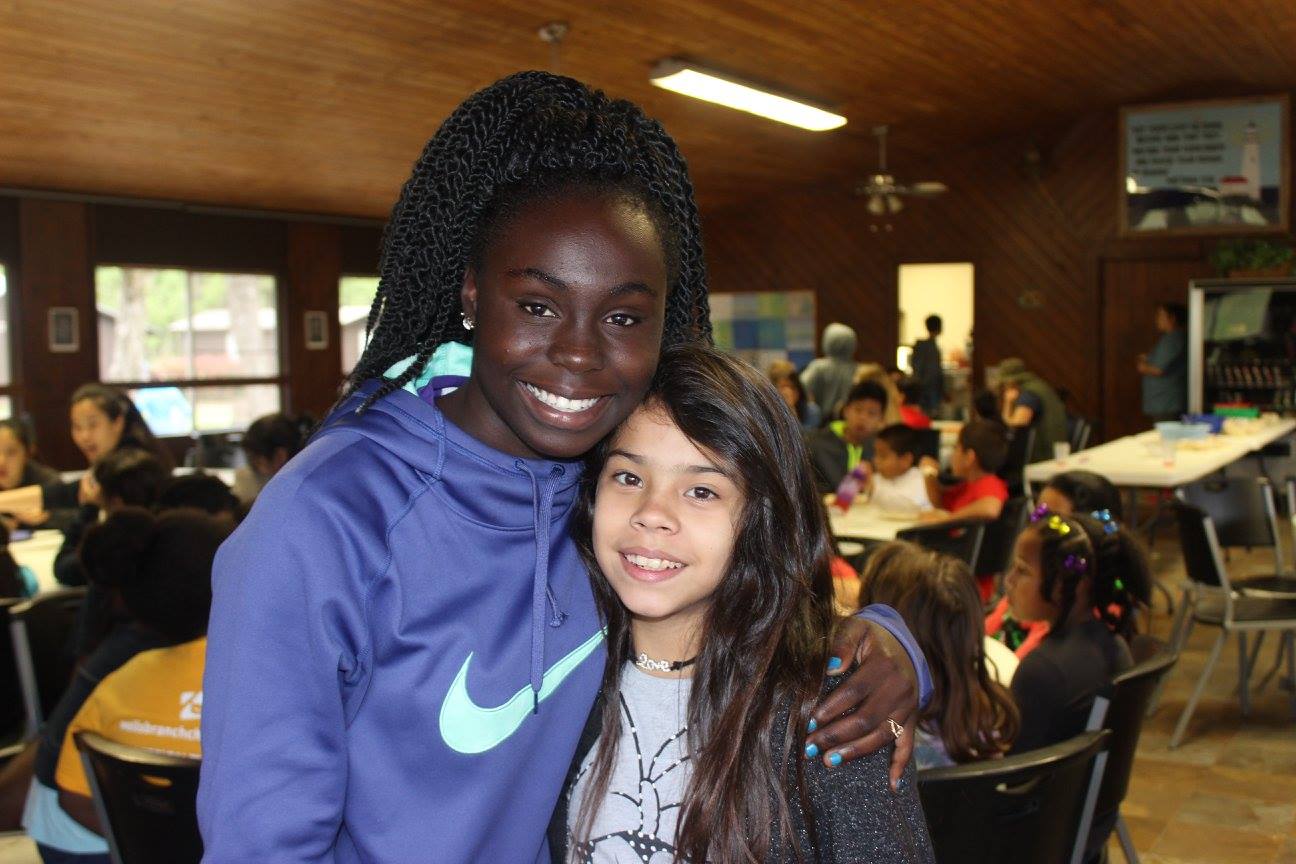 A variety of camps throughout the year reaching at-risk children from ages 4 to 18. Our camping ministry focuses on taking at-risk youth out of their environment, and placing them in a  safe and healthy environment that is Christ-centered. Camp is a unique and fun way to encourage life-on-life relationships, and really show what the Gospel is all about.
Big Fish Club
Big Fish Clubs are similar to a Backyard Bible Club. Volunteers gather together at Mission Possible, and break up into community teams. The teams go into government housing communities teaching a Bible story, playing games, give a snack, and share the Gospel through life-on-life relationship. Big Fish Club is for ages 6-11.
FUZE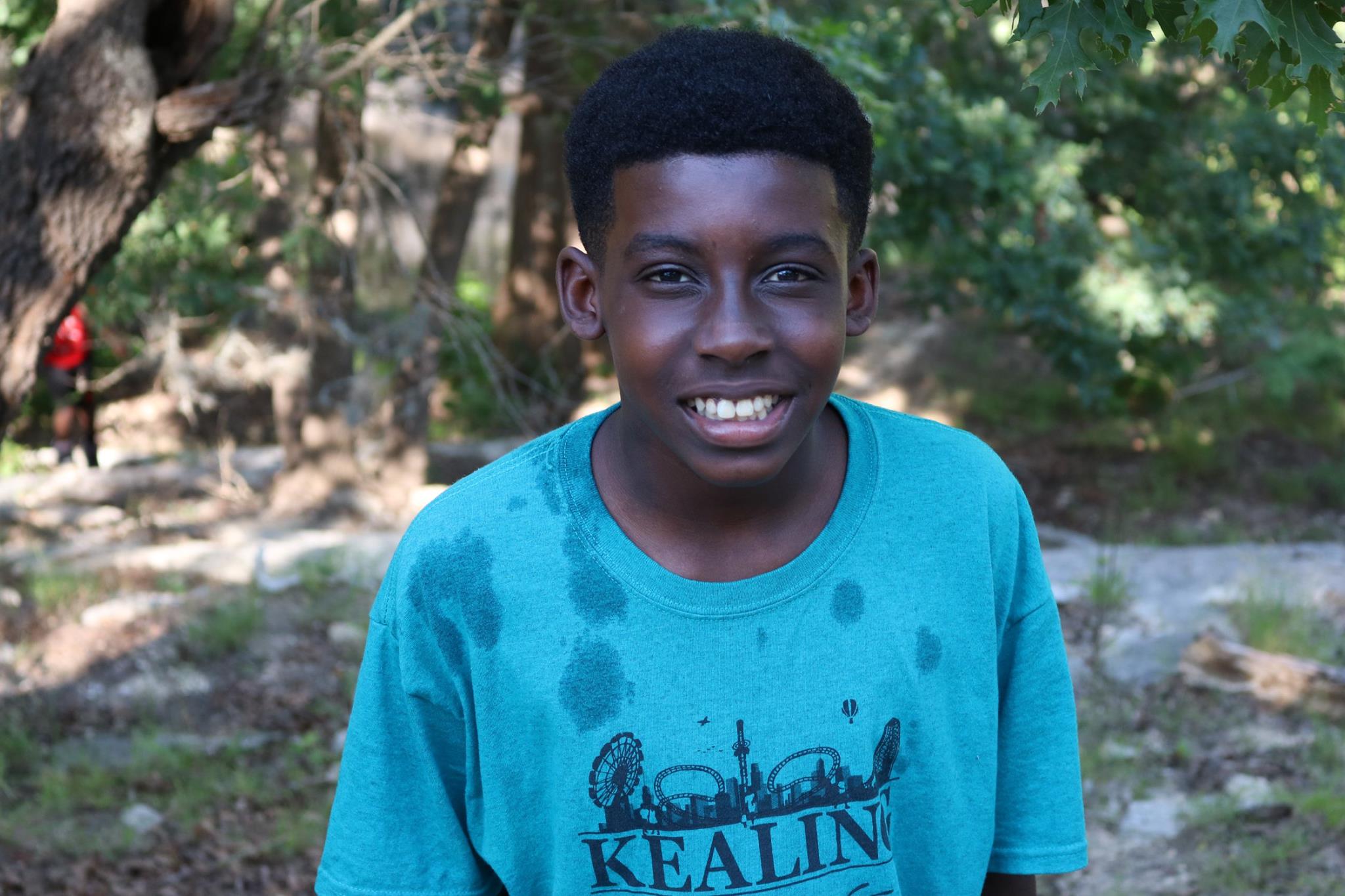 FUZE – a generation of change – is a middle and High School ministry for ages 12-18 that meets at Mission Possible Community Center. FUZE is a youth community provided to teach God's Word, develop healthy life skills, and raise up the next generation of leaders.
Restoration Art Center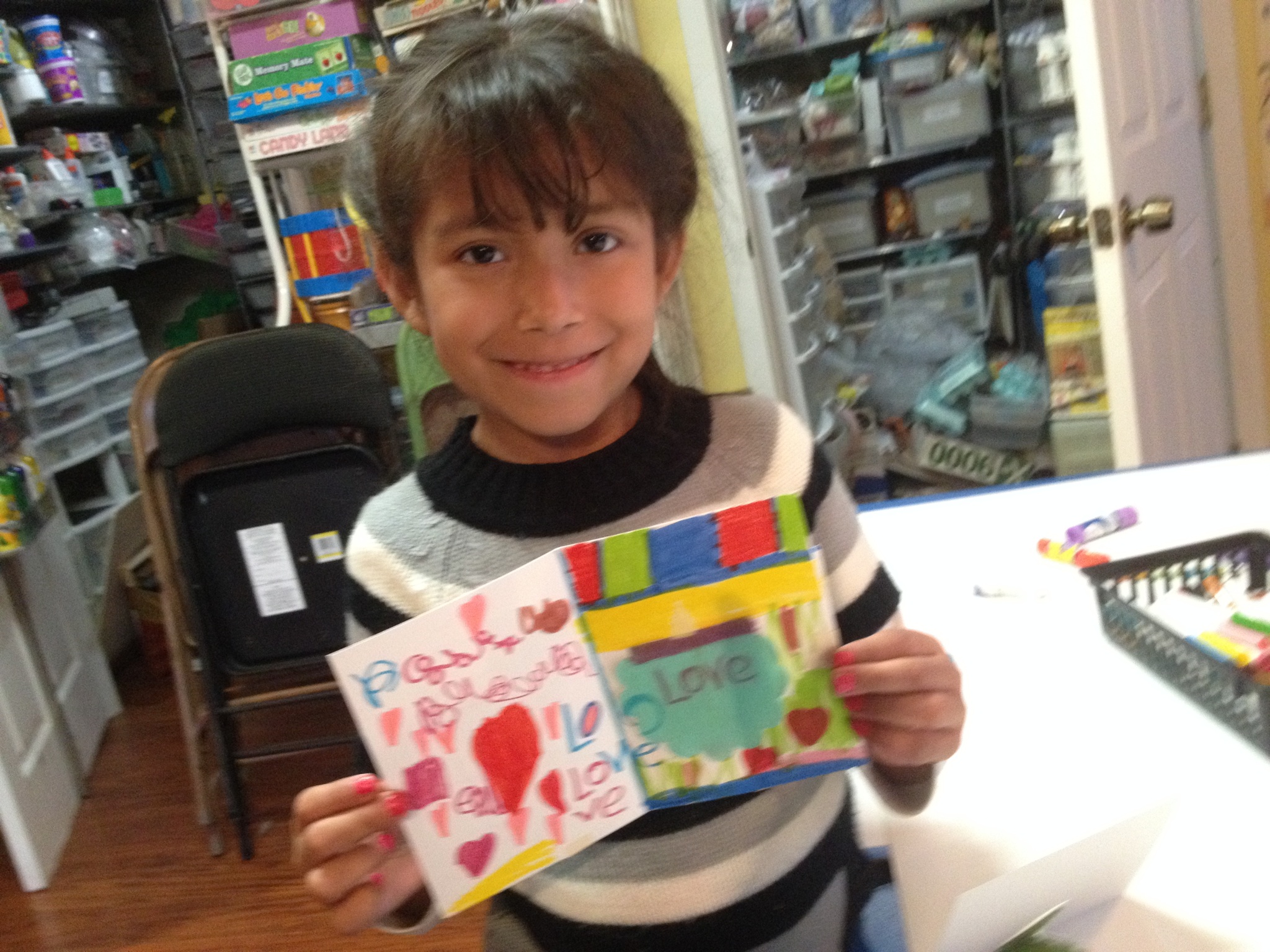 Restoration Art Center (RAC) is located on the east side of Pflugerville, and is directed by Shelley Schreyer and a great team of volunteers. Art is used as a platform for building relationships with at-risk children,  youth and limited English Speaking women. Currently offering three programs during the school year. Started as an outgrowth of a summer Backyard Bible Club, RAC has grown to encompass two kids clubs, two art shows, several English classes, sewing and art – all free of charge.
Tutoring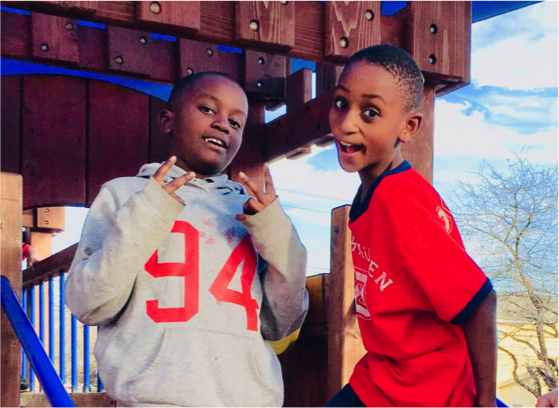 Tutoring is for elementary-aged kids currently in our Big Fish Club program! It includes: snacks, tutoring, educational activities, games, bible lessons, and mentoring. We need regular volunteers to help during the program, either part or all of the time. Also, if anyone is interested in coming bi-weekly to lead an educational activity such as science experiments, arts & crafts, etc.
Program hours: Monday, Tuesday, Wednesday from 3:00pm-5:00pm during AISD school year. OFF for summers
Location: Mission Possible's Child & Family Center (1190 Chicon St.)
Special Events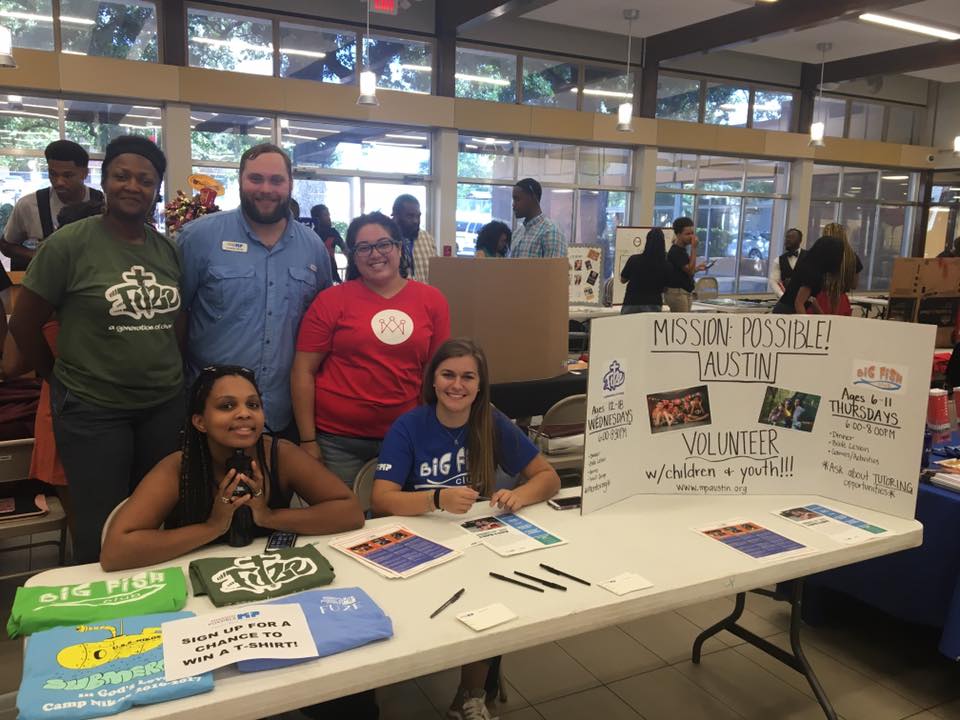 Mission: Possible! Austin hosts special events throughout the year such as community festivals, trunk or treat, cookouts, and clothing drives in order to create life-on-life relationships. Mission: Possible! Austin partners with like minded organizations, ministries, and churches to effectively reach families in the community.
Tree of Lights Christmas Store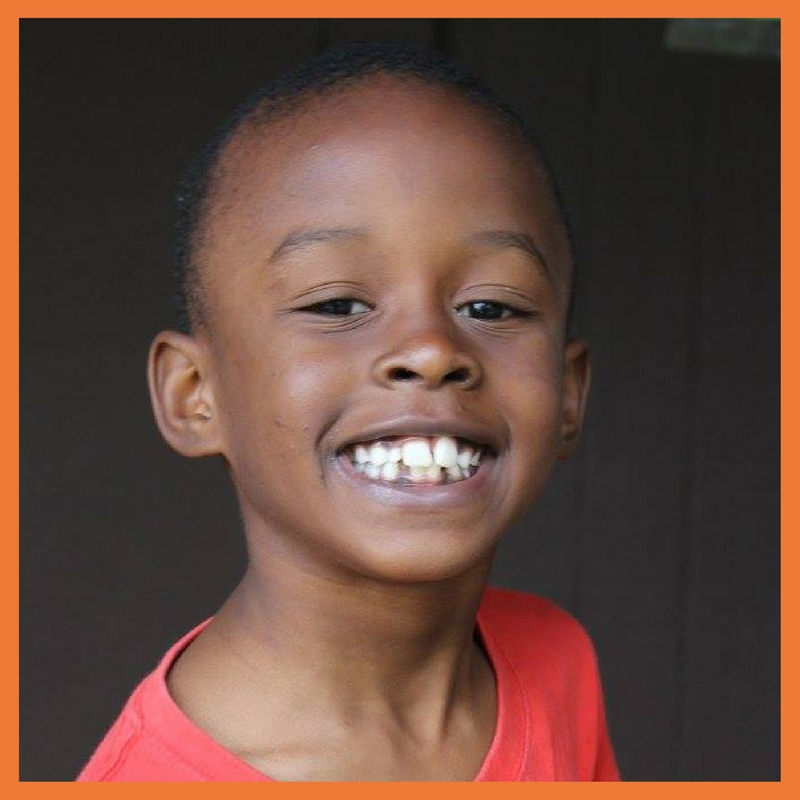 Tree of Lights Christmas Store is for families in a Mission" Possible! Austin program. At this event, low-income families that receive a voucher from our programs will have the opportunity to purchase new Christmas toys for their children at an 80% discounted price from the retail price. This will allow parents the dignity of shopping for and purchasing their kid's toys themselves. Donations of new toys (unwrapped with original price tag still on it) will be collected late October-early December.
Common Needs: *New* toy donations, funds for the purchase of new toys, volunteers to help shoppers or gift wrap, and churches and businesses are needed as additional toy drop-off sites.
Examples of needed toys: teen jewelry/ cosmetics/ accessories, toddler riding toys, dolls and accessories, sports balls/games, baby interactive toys.
Mentoring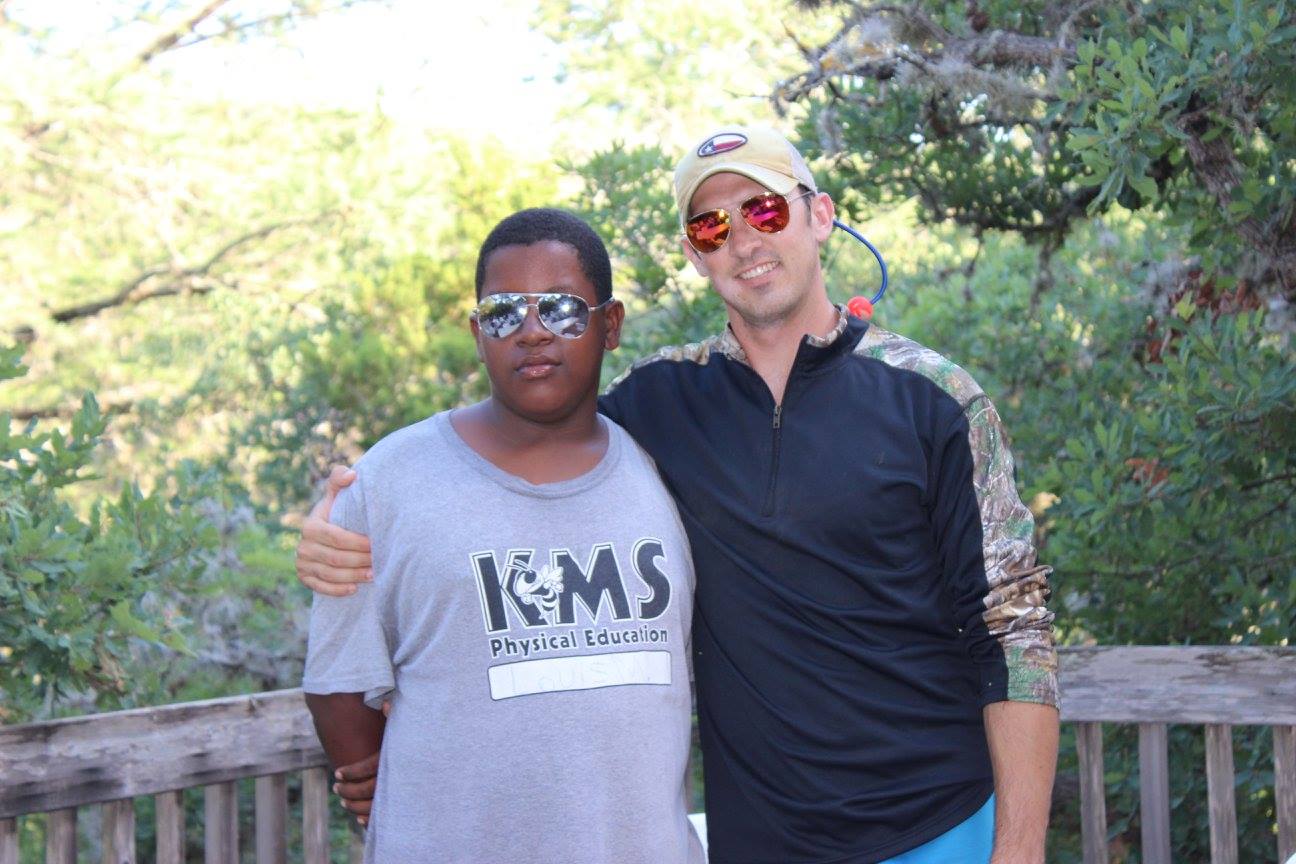 Through life-on-life relationships Mission: Possible! Austin encourages our volunteers to go above and beyond the programs. Our heart is to see people mentor, tutor, and do life with the people in our community. Some families adopt a child or a family for Christmas, and others spend time one-on-one in discipleship. No matter what you do your relationship could produce Gospel transformation in their lives.