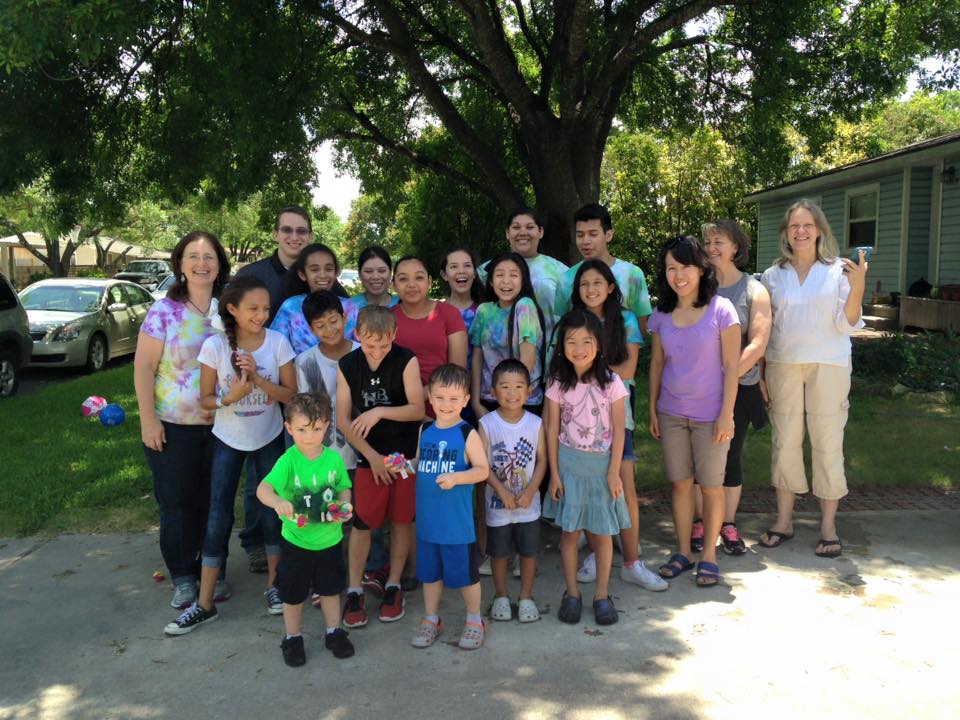 Changing Lives Through Art & Experience
Located at 14106 Hytop Drive, Pflugerville, TX
Empty Mug Art Event
February 8th. 9 am – 5 pm.
Programs:
Wednesdays: Kids' Bible Club from 4 p.m. – 5 p.m.
Robotic's Club 5:00 pm-7:00 pm
Thursdays: Conversational English Class 9:30am-12pm
Fridays: Art Club from 4:00 pm – 5:30 p.m.
About RAC
The Restoration Art Center (RAC) is a strategic part of Mission Possible Austin's Family of Ministries reaching children and families in east Pflugerville. Director Shelley Schreyer, and her team of volunteers, engage predominately minority families with the Gospel through art. The RAC uses art as a platform for building relationships with at-risk children, youth, and limited English-Speaking women.
Starting as an outgrowth of a summer Backyard Bible Club, RAC has grown to encompass two kids' clubs, a youth club, two art shows, several English classes, sewing and art – all free of charge. In the past few years, RAC also started the Restoration Art Day Camp as a part of the Nikos Camping Ministry! In the RAC programs, kids ages 3 to 18 hear Bible stories, sing songs, learn verses, do crafts of all sorts, learn about mixed media, clay, paper crafts, gardening, cooking and sewing. In 2019, RAC even started offering robotics!
Our Needs:
We are expanding! We are adding classroom space! Contact Shelley Schreyer for more information.
Volunteers: There are a variety of ways you can get involved with the Restoration Art Center (RAC)! We are currently in need of volunteers to help with our kids and youth clubs. We have key volunteers leading the activities, but we need Godly adults willing to invest into the lives of the children and families through clubs. For more information contact the RAC Director, Shelley Schreyer shelley.schreyer@gmail.com
Donations: Everything we do is free to the kids and families! We rely on the generous support of donors for staffing, supplies, food, and operation expenses. Please prayerfully consider giving to the RAC !