"May the God of hope fill you with all joy and peace in believing, so that by the power of the Holy Spirit you may abound in hope."
–Romans 15:13
"I ran for my life; my babies' lives…" Mission Possible Austin (MPA) works with families in low-income housing, and with the housing crises in Austin, we get calls every day to take people in. The Hesed Homes are NOT a shelter for anyone, but they exist to rescue women in crises with a safe place to go, recover from their hurts and hang-ups with Christian Community, and restore them to a sustainable and healthy place. Hesed Homes mission is to break the cycle of poverty by offering a safe and loving environment to women and children in crisis through radical mercy and Christ-centered relationships.
The Hesed Homes by MPA offers short-term housing for women and children referred by our ministry partners while in transition to a safer and more stable environment. Our homes are not homeless shelters, but they are homes with Christian community and accountability onsite. Meet Ana and Cooper our newest Hesed Resident managers!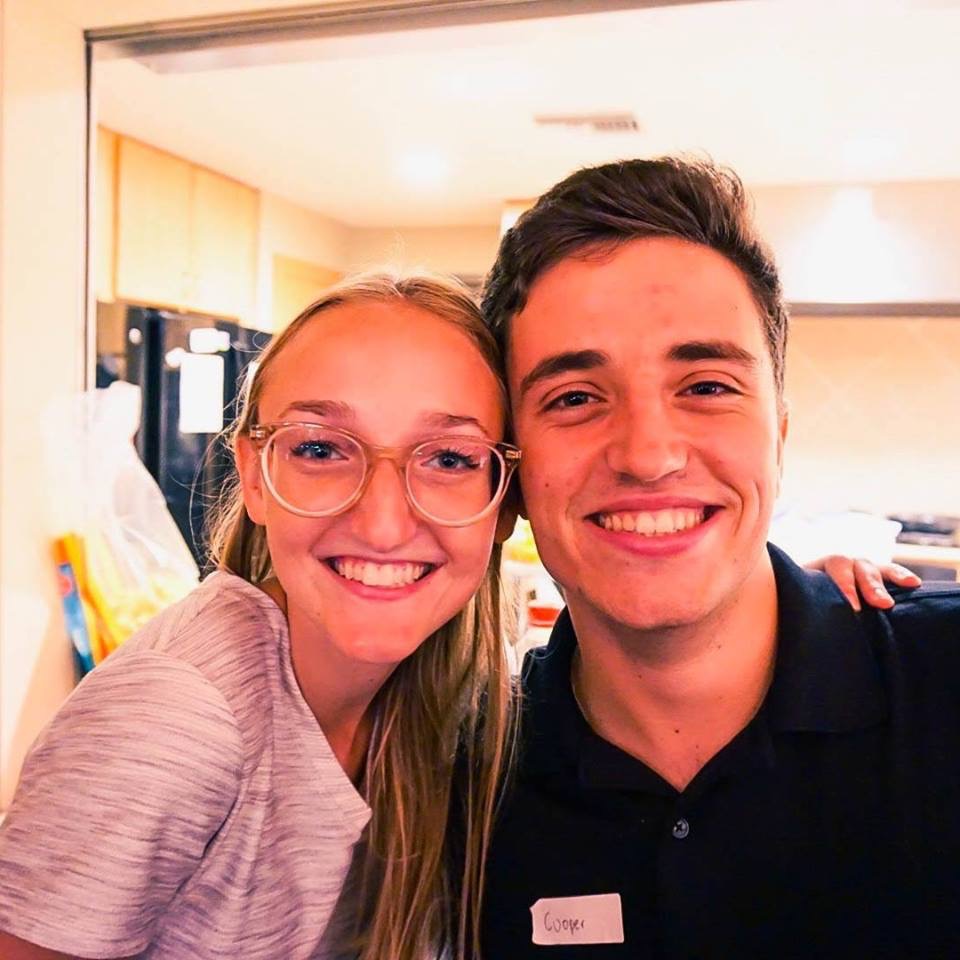 Cooper and Ana live on mission in the Hesed Homes, and are also doing full time ministry with Cru at The University of Texas. Cooper and Ana met at Texas Cru three years ago and have now been married for a little over a month. Cru provided them with a strong and supportive community and a chance to pursue their faith alongside equally passionate believers. Through Bible studies, discipleship, and outreach they have discovered new ways to share God's love to those around them, including through Mission Possible.
They found the Hesed Homes and knew it was the perfect opportunity to do just that. Cooper and Ana are passionate about meeting spiritual and physical needs and have experience working with refugee and homeless populations in East Austin. Because the Hesed Homes strive to holistically serve people, they jumped at the opportunity to continue serving East Austin. Cooper and Ana have seen how relentlessly God loves and chases after them, even when they didn't know or love Him, and they hope to help others see that.
Cooper and Ana are living on mission and restoring hope in these families lives with the good news of Jesus. They are currently serving a mother of six children who fled for her life from an abusive situation. It is devastating hearing these women's stories, but powerful to see how the hope of Christ can transform their lives. Join us in prayer for the Hesed Homes. The average cost per guest is around $550 a month. Your ongoing financial support allows us to break the cycle of poverty one life at a time, and offer the hope of Christ to people in desperate situations. Thank you for help making our mission possible.
Give Now to the Hesed Homes at MPA