"My name is Hosveida. I've been coming to Lifeline Pregnancy Resource Center for almost 5 years now. I started coming when my fourth child was only one and I learned that I was expecting his sister. Lifeline has helped me through childbirth lessons and lessons on parenting children of different ages. Lifeline also provided me with much needed diapers, wipes, clothing and a bassinet for my baby. I'm very thankful for the ladies at Lifeline. They help a lot of women, many who, like me, are struggling single moms. I'm currently working full time so I can't come as regularly as I did in the past but I come when I can and I'm always welcomed. Lifeline even reached out to me when I was in the hospital with Covid. Thank you for helping women in need! My children and I thank you for all the help and support you've given us over the years!"
-Hosveida
At Lifeline Pregnancy Resource Center, our moms not only receive material goods and parenting resources, but one of our main focuses is building relationships with everyone who visits. Whether it's for a couple weeks or years, relationships are formed to help love on, care for, and support the moms who trust us during their pregnancy and beyond. We are honored to have moms like Hosveida invite us into their lives and trust us to walk with them in every season!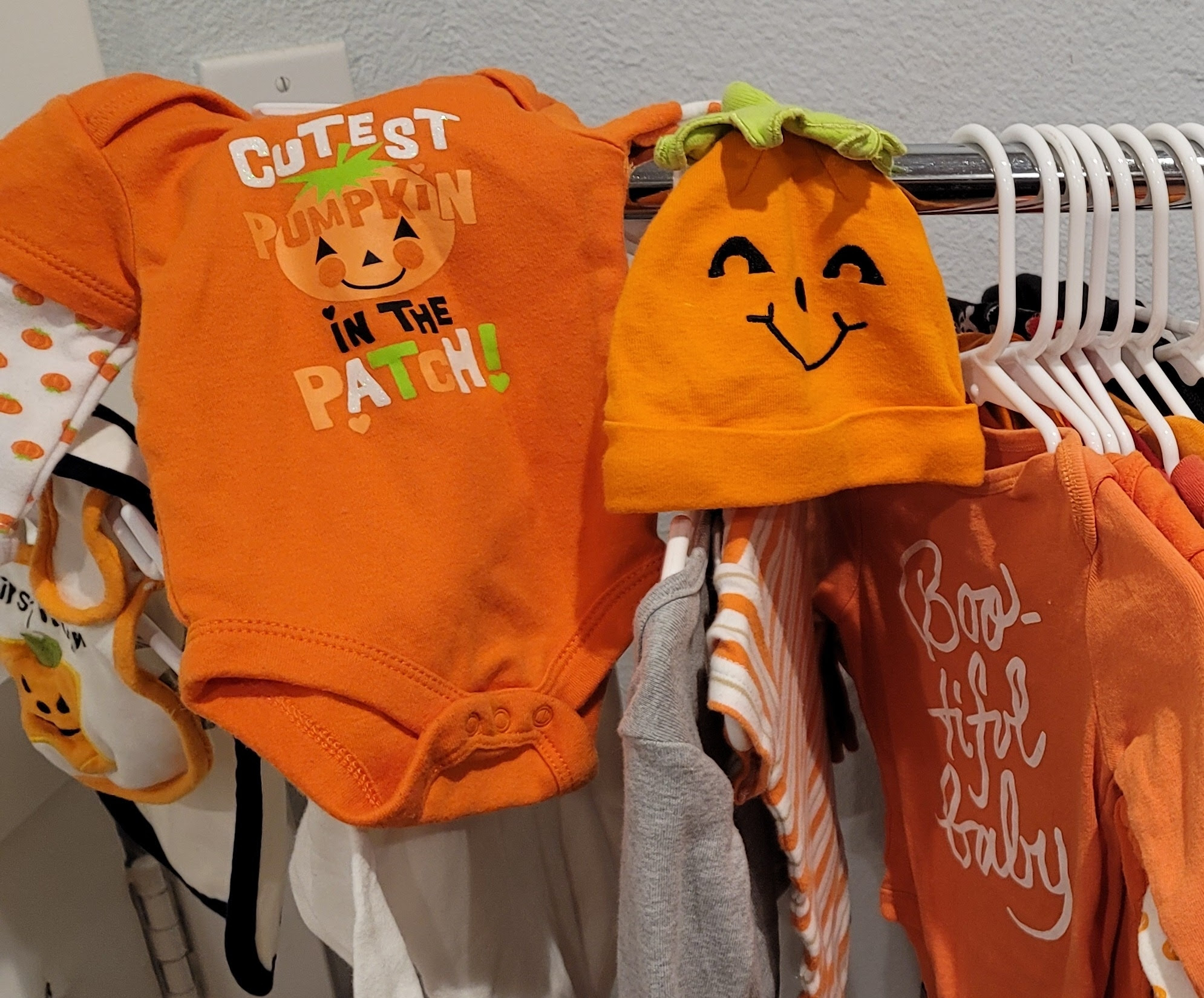 Fall themed outfits our moms loved picking out!