This summer, we launched our first Youth Leadership Initiative! This five week paid program was designed to train, empower, and expose 15-18 year-olds to leadership skills and opportunities. Students were responsible for applying and interviewing in order to be accepted into the program, which empowered them to take the opportunity seriously, and that they did!
Each week was filled with devotionals focused on Bible stories highlighting different aspects of leadership, classroom instructional periods (biblical success, stewardship, work character, conflict resolution, etc.), guest speakers who were able to share their experiences and views on biblical leadership, and tours of local colleges, libraries, and team building activities.
Throughout the program, we offered the students bonus assignments to give them the opportunity to take what we learned that week a step further. One of those assignments was to build better habits by setting daily goals for a full week. Here is a highlight story from one of our students:
"Setting goals is a big part of growing in life, and it's those goals that will help you develop and improve, whether that be a work goal, physical goal, or spiritual goal. Sometimes we don't achieve every goal we shoot for, but it's up to us to decide if we are going to learn from that failure or let that failure bring us down. This week I set three goals to achieve each day for about a week so that by the end of the week I would be able to observe how achieving and not achieving those goals would affect me.
One goal I set was for spiritual improvement and it was to study a chapter of the bible everyday. I love reading, especially the bible, so this goal was one that I was looking forward to being disciplined about everyday. I managed to complete this goal every day. This helped me grow a lot in my knowledge and understanding of God and the things he does for me everyday and made me feel like I grew a lot because I achieved this goal."
-YLI Participant
We are so proud of our students who committed to this program, and the way the Lord worked in them in just five weeks! We are excited to continue walking alongside them throughout the next year as they navigate new leadership skills and knowledge!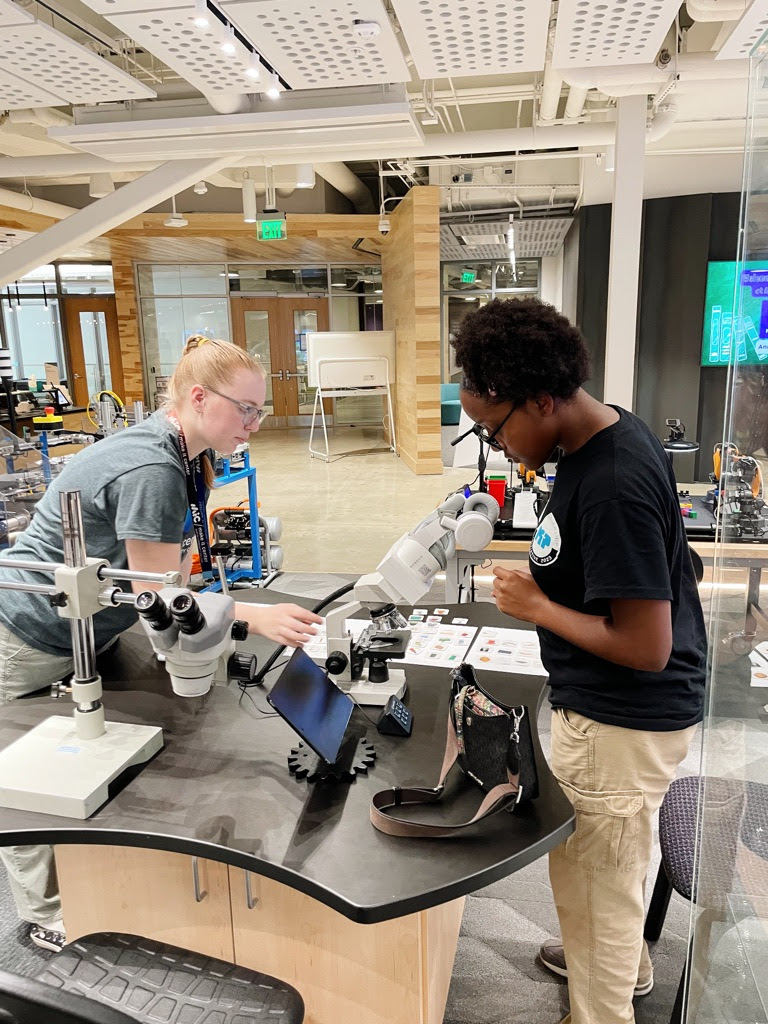 Hands-on tour & learning at Austin Community College: Highland Campus